London Couriers – Same Day Courier Delivery Service
Choose a Totally Reliable London Courier Company for Your Parcel, Pallet or Document Delivery.
We've Been Delivering On The Promises Made By Our Customers For Over 25 Years
Why not let us deliver on yours?
The Right Choice for Your Parcel, Pallet, or Document Delivery: Choose a Reliable London Courier Company
DTL Couriers is an efficient and trustworthy London courier company that provides same-day courier services for parcels, pallets, documents and letters. We offer speedy, reliable, and safe same-day delivery in London and across the United Kingdom. With vehicles ranging in size from motorcycles to lorries, we are confident that we have the ideal delivery solution for your courier delivery needs.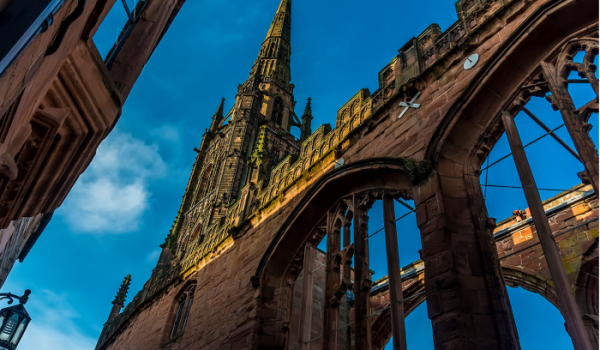 Looking for a dependable London same-day courier service? You can depend on us.
Whatever your particular delivery issue, we've probably dealt with it before or have some ideas. Flexibility is our strength. When you contact us with the request for delivery on the same day, we'll quickly get the local London couriers to come and collect your pallet or parcel and deliver it to your customer's doorstep in London or anywhere else using one of our specially-designed vans that are part of our exceptional door-to-door London courier service. You've tried looking on the internet for London to find reliable and trustworthy couriers in London who provide lightweight transport services for multiple pallets or heavy-duty freight, and you've found the ideal London courier company. We have the largest and most versatile fleet of Luton vans, including dropside trucks equipped with flat beds, which are perfect for transporting large loads, pallets, or large loose loads that require cranes on or off vehicles at collection or collection sites. If you want to make sure you're working with a flexible and experienced London courier who can handle all your same-day deliveries, you won't have any trouble if you choose us as your top London courier.
Same Day Courier London – Same Day Delivery
Express Delivery of Parcels, Pallets, Documents & Loose Loads
Ready to be sent?
Call anytime for an instant quote any time of the day or night and get an immediate response to your request for same-day delivery. We can ship your package within the same day across the country, town, or city. Choosing a courier service can be a daunting task. Thousands of different courier services are operating across the globe, but not all offer the same level of service to their clients.
For this reason, consumers and companies must take the time to do research before deciding which courier to use. Nothing can be left to chance, whether returning an item or sending an item as a distributor. You want to avoid making a costly mistake. DTL Couriers is a popular courier service that can overcome any customer's obstacles.
Same-day London Couriers:
If time is of the utmost importance and a tight deadline requires a quick and reliable same-day courier service in London, DTL Couriers will help. We cover all regions that are part of the UK, Europe, and other worldwide destinations. The most popular thing we do is deliver important packages the same day in London and nearby places like Yate, Thornbury, and Keynsham.
If you need reliable London couriers to make quick deliveries or send large pallets to a London office or home, In that case, we'll find the right vehicle and a team of London courier drivers to make the delivery quickly and efficiently. Luton vans with tail lifts can carry bigger loads to places in the London area where there are exhibitions, conferences, or other events.
Our Most Popular London Delivery Services
Same Day Courier Heavy Freight & Haulage Courier International Shipping Local Courier
No matter the nature of the package or the delivery location, we can assist.
During an emergency, one of our same-day motorcycle couriers can speed up the delivery of minor items. They provide a quick service for the pickup and delivery of time-sensitive items like legal documents. With our Luton box van courier service, we can move large goods, extra-large packages, and heavy items in larger vans with tail lifts and curtainsiders for longer items. Our fleet of courier cars is mostly made up of Mercedes Sprinters and Ford Transit vans, which can fit up to four pallets for clients who need to send heavier freight.
Fast courier service
DTL Couriers has a huge pool of highly skilled drivers in the London region who deliver packages to homes. One of our local drivers can be sent out immediately to pick up and deliver your goods as needed. We have a skilled team that will offer you an estimate whether you're a small business, a huge organisation, or a person who has just left a possession at a hotel.
How does the reservation process work?
When you get in touch with us to make a same-day delivery reservation, we'll get things moving as soon as your reservation is verified. In metropolitan locations, we'll assign a courier with the appropriate vehicle to pick up your products in around 30 minutes. Unless you ordered a cheaper co-loading or groupage service, our courier driver would then drive your package directly "door to door" in one of our dedicated vehicles to ensure it gets there quickly. Once we get to where the delivery is supposed to happen, our rider will either get a signature from the recipient or take a picture of the finished delivery as proof that it was delivered. A prompt delivery confirmation email or text message will be sent to you. We even deliver to Europe the same day and to many places around the world the next day, so you can be sure that we can help you in almost any situation where a delivery needs to happen quickly. Whether you require assistance with more frequent shipments or only need a delivery once, we can help.
Get In Touch
Contact us now about our London courier services and we can get your deliveries on their way in no time.
Call Us Now Send Us An Email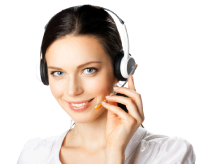 Pallet delivery and distribution services in London:
Sending many pallets through a pallet network is frequently far more expensive than having them transported in a dedicated truck when it comes to pallet distribution. We even deliver to Europe the same day and to many other places around the world the next day, so you can be sure that we can help you in almost any situation where a delivery needs to happen quickly. Many of our London customers who ordered pallets were overjoyed to learn that they could get affordable pallet deliveries. This cost depends on the number of pallets and the distance between the pickup and delivery locations. Still, it shows that pallet network distribution in London isn't necessarily more affordable. Because DTL Couriers offers reliable vehicle delivery, which is more secure and frequently less expensive, and inputs pallets into three pallet networks, you can get unbiased information about your options.
London courier and transport services with full ADR:
DTL Couriers offers a London-based courier service for all of your hazardous materials. Our London ADR couriers offer full ADR delivery services in their courier vans or, for bigger loads, in their HGVs. When it comes to your London ADR courier deliveries, many items can be transported in restricted small quantities and permitted small loads by ADR-aware drivers. In contrast, other items necessitate the use of full-time ADR drivers. Please let us know the specifics of the items to be carried and the type of packaging when scheduling a delivery. Get in touch with our DGSA (Dangerous Goods Safety Advisor) if you need help moving dangerous goods or ADR freight as a courier delivery or in heavy goods vehicles. Our DGSA (Dangerous Goods Safety Advisor) will be happy to help ensure that any dangerous goods are transported properly.
Why People Use DTL Couriers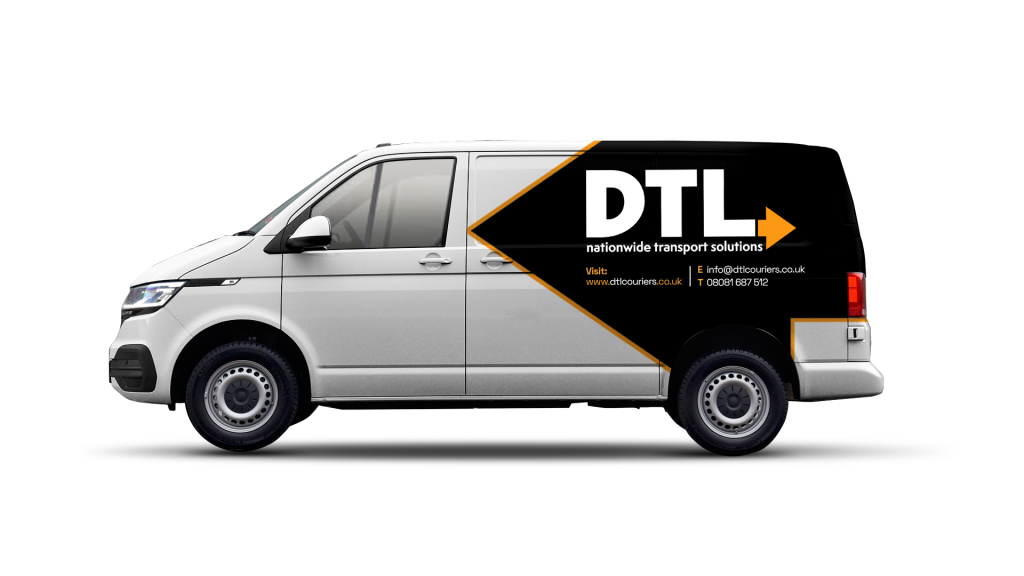 Fast Response
Collection within 20 – 60 minutes With over 4,000 vehicles available, we can get someone on site at your collection address within 20 – 60 minutes.
Instant Quotes
Give us a call now to receive an instant quote. No need to create an account to access our superb courier service. Just get in touch via phone or email and book your job with us.
Our Fleet
Huge range of vehicles suitable for all requirements. Motorbikes, micro vans, small vans, medium vans, large vans, extra long wheel base vans, Luton box vans, tail lifts and curtain siders available.
No Need to Create an Account for Ad Hoc Bookings
Accounts available for regular users
Proof of Delivery With Every Job
We always obtain proof of delivery with every job that we do. This can be electronic, hard copy or photographic. DTL couriers offers Proof of Delivery for all shipments, ensuring that you receive your package quickly and without any hassle. So you know that you're in good hands when you choose DTL.
Heavy Freight Delivery in London:
Our national road haulage services can be exactly what you need if you need transport for large pallet deliveries in heavy goods vehicles. We have HGVs available in London and all other UK locations to offer transport services to customers that need pallet deliveries made the same day or the next day. We also provide a hiab or moffet that can also be provided if a forklift or crane is required for the delivery. For the transportation of plants, flatbed vehicles are available. Apart from it, a skeletal trailer can be provided for the transportation of containers.
International Shipping:
DTL Couriers is an international shipping company based in London. They offer a wide range of services to both businesses and individuals. Logistics management, freight forwarding, and parcel delivery are all included in international shipping services. DTL couriers have been in business for more than 25 years and have made a name for themselves by providing good service at fair prices. DTL couriers offer a variety of global delivery solutions to meet specific needs.
DTL Couriers: Why do people use them?
DTL Couriers provides rapid response. Our collection time is between 20 and 60 minutes. With more than 4,000 vehicles in stock and ready to go, we can have people on the scene at your address for collection in 20 to 60 minutes.
Reach out to us right away for a free quote.
To use our excellent courier service, there is no need to register. Contact us by phone or email to schedule your project with us.
We have a large fleet of vehicles suitable for all requirements. Motorbikes, microvans, small vans, medium vans, large vans, extra-long wheelbase vans, Luton box vans, tail lifts, and curtain siders are available.
We offer ad hoc bookings. It does not require the creation of an account.
With every job we perform, we always get proof of delivery. It may be digital, printed, or photographed.
 We take great satisfaction in being a flexible Bristol courier and road haulage company that provides urgent, pre-planned, and heavy-haul freight delivery services.
With dropside or flatbed vans, tippers, regular small, medium, large, and extra-large courier vans, as well as small, medium, large, and extra-large courier vans, we are a Bristol same-day courier that is well-equipped to handle the delivery of a variety of freight that is beyond the scope of our competitors. When the shipment of huge freight or heavy items is required on the same day, LGVs, or large goods vans, ensure that even heavy goods deliveries can be organized smoothly. The following summary of our light commercial and heavy goods vehicles should assist you in choosing the vehicle and trailer your load requires; nevertheless, if you require any additional information, please don't hesitate to contact us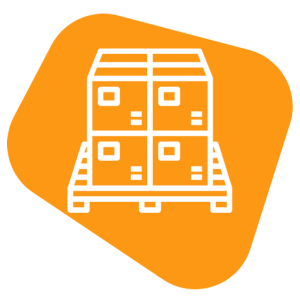 London Same Day Pallet Delivery
We provide same day pallet delivery to London and the surrounding areas. If you are looking for a professional pallet distribution service in London, Nuneaton, Leamington Spa, Kenilworth and Warwick, give us a call now.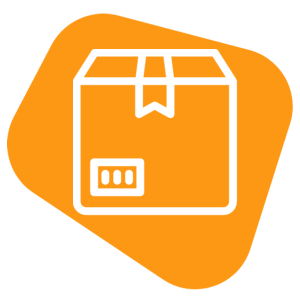 London Parcel Delivery Service
We also offer a number of superb parcel delivery services. From same day dedicated parcel delivery from London to the rest of the UK to cheap parcel delivery through the use of various top quality courier networks.
Quick Quote for London Courier
Please fill out our quick London courier service quote form for a price for shipping pallets or parcels from London to anywhere in the UK.
Vehicle Size Guide & Info

Micro / Compact Vans
Book

Small Vans
Book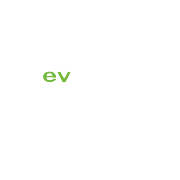 Electric Vehicles
Book

Midi Vans
Book
Short Wheel Base Vans
Book

Medium Wheel Base Vans
Book

Luton Curtainsider Vans
Book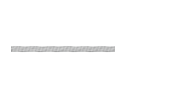 Drop Side Vans / Flatbeds
Book

Tipper Vans
Book

Long Wheel Base Vans
Book

XL Wheel Base Vans
Book

Luton Box Vans
Book

7.5 Tonne HGV / LGV
Book

18 Tonne HGV / LGV
Book

26 Tonne HGV / LGV
Book

Articulated HGV / LGV
Book

Tractor Units
Our fleet vehicles include the following:
Motorbikes
Micro Vans
Small Vans
Extra Long Wheel Base Panel Vans
Luton Box Vans
Luton Curtainsiders
Luton Tail Lifts
Dropside Flatbed Vans
Tipper Vans
Same-day delivery of documents:
Most people know that DTL couriers are the best option when they need a document or delivery delivered fast. However, many individuals are unaware that DTL provides same-day courier service. It means that, as opposed to the typical delivery time of 1-2 days, if you need anything delivered immediately, DTL may do so in only a few short hours. We can, therefore, quickly deliver your documents to you whether you live in a big metropolis or a small village. Additionally, we can provide same-day deliveries across the UK at affordable rates thanks to our sizable driver pool. Call us and inquire about our same-day courier services if you want an urgent delivery. We'll be glad to assist you!
Same-day motorcycle delivery:
Want to transport a motorcycle inside the UK? We'll streamline the procedure and reduce costs. To save time and money, you can compare hundreds of bike courier service quotes from our reliable transporters on our website. Our same-day motorcycle delivery service is perfect for any motorcycle delivery because it can be picked up and delivered immediately. If you need a motorcycle right away, we can arrange for it to be picked up within an hour. For all types of motorbike deliveries, we have skilled professionals. Our skilled transporters can easily figure out how to move your two-wheeler as quickly as possible. Contact us right now!
Whatever you need transporting, our London couriers provide a rapid response to all areas of the United Kingdom Mainland
Call us Now to Arrange Your Collection
Same-day pallet delivery:
DTL couriers are the finest in the market for same-day pallet delivery. We have 25 years of expertise, so we know how to deliver your packages fast and effectively. Because we have a huge network of depots and storage facilities, we can always get your item to you on time.
Urgent delivery of medical care:
For individuals who are most in need, we supply essential medical supplies. With our prompt and dependable service, you may concentrate on becoming better rather than logistics.
We Also Provide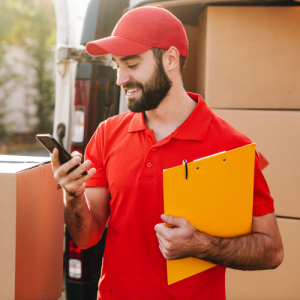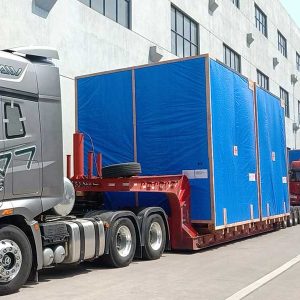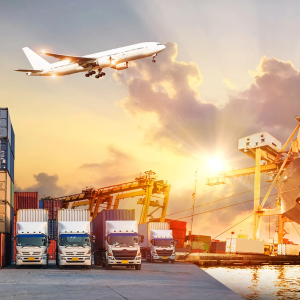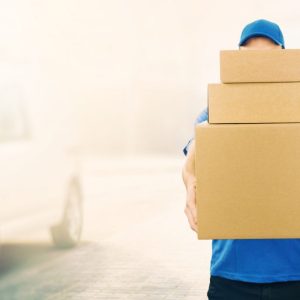 Driving Your Business Needs.
During the last 25 years our business has evolved to support the courier & transport needs of a huge range of clients across the U.K.  We fully understand that customers need to be able to pick up the phone and arrange immediate collection of items ranging from small packages up to full artic loads. We therefore operate a fleet containing small vans, medium vans, large vans & Luton vans with tail lifts & curtain sides for local & national deliveries. HGVs are also quickly available for bulk pallet deliveries in 7.5 tonne, 26 tonne or artic vehicles. Our versatile fleet means we can drive your business needs whatever they are.
Talk to our London Couriers Support Team Now
If you need to discuss a delivery or require a specialist London courier service, feel free to give us a call. One of our friendly team members will be delighted to talk you through some delivery options, or even advise you on the best way to get your goods on the move.
24/7 Client Support
Our London transport & courier services are available 24 hours a day 365 days a year, Whenever you need a collection or delivery we are ready and we can usually have a vehicle on site to make a collection in under 30 minutes. We can deliver B2B or B2C on a gps tracked service keeping you up to date on delivery progress.