Top 5 Challenges & Possible Solutions In The Courier Industry
Top 5 Challenges & Possible Solutions
Whether you are a small local company or have a global name, Courier Delivery services can deliver you with a trustworthy, competitive, and experienced same-day courier service.
In this world, everybody wants to deliver their goods, mainly the business. For that purpose, companies and locals avail courier services to deliver their products, documents, etc., intercity, the outer city, and even delivery at international levels.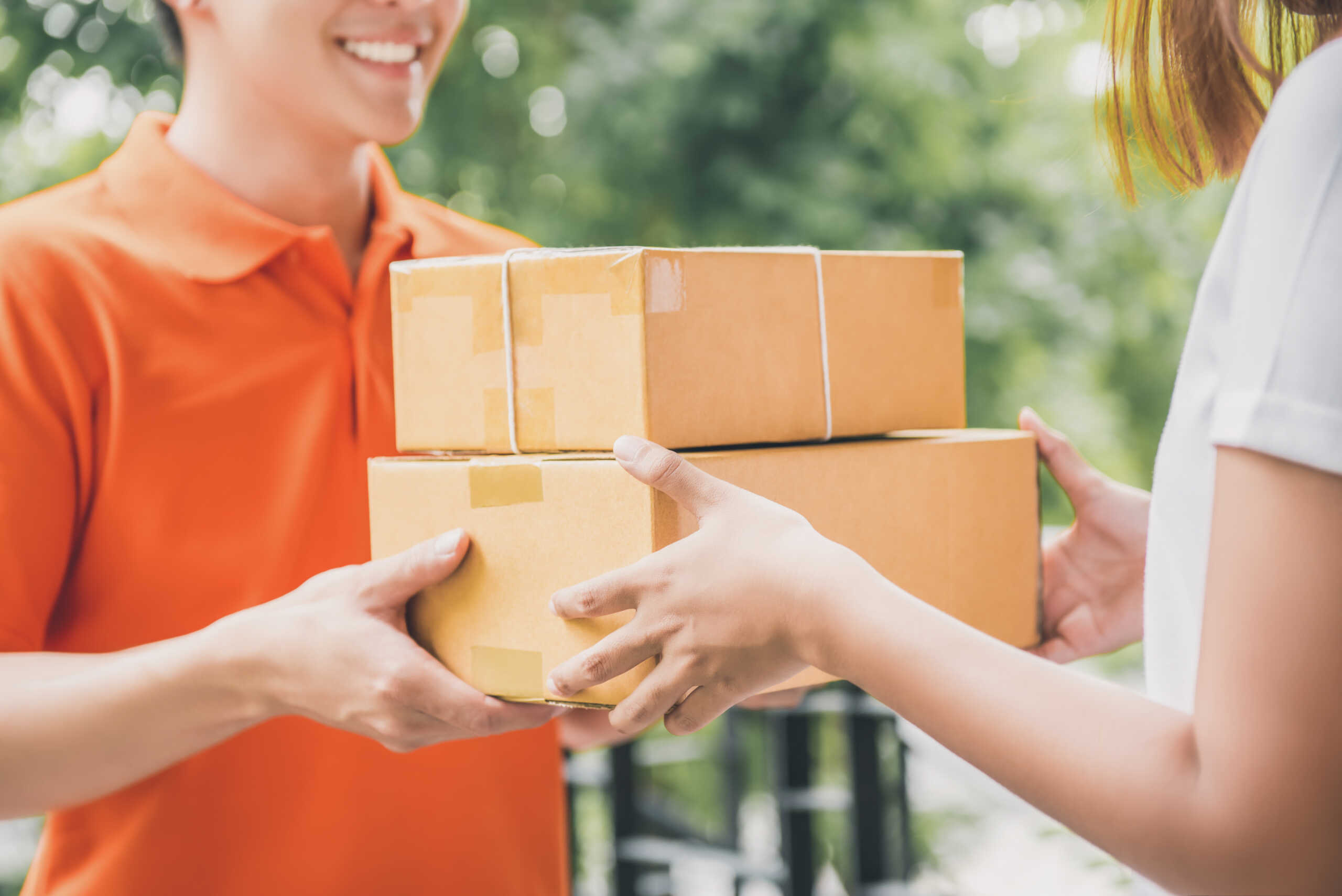 Pros Of The Courier Industry
In this fast-paced, busy world, the courier industry has added value to the life of people. Over time, the industry has grown fast, becoming necessary for businesses and laymen. There are various benefits this industry provides to its users. A few of them are given below:
Speedy Delivery
Door to Door fast Delivery
Security from Theft or Loss
Careful handling avoids damage
Personalized Service
Reliability
Objectives Of The Courier Industry
The courier Industries are working on three main objectives. These are given below:
To support the couriers delivering those products.
To ensure that customers have a great buying experience
Top 5 Challenges Faced By The Courier Industry
The courier service industry provides e-commerce companies with new avenues to expand their reach and cater to more customers by delivering their products. It is undoubtedly a lucrative business but requires an advanced management system. However, the current demand for efficient and fast local deliveries has posed several challenges to courier delivery companies. Courier services face multiple challenges. Contrary to this, five common challenges the Courier Industry is facing are given below:
Delay in Deliveries
Cutthroat Competition within the Courier Industry
Enormous Delivery Cost
Opaque Courier Delivery Operations
Inability to manage multiple customers because of overburdened staff.
1) Inability To Manage Multiple Customers Because Of Overburdened Staff
The world is moving towards AI and robotics in the modern technological world. Still, several agencies are away from these facilities and relying on human resources. The same is the case with the courier industry, where courier delivery companies work with manual processes despite using modern technology to increase efficiency. This results in unnecessary workload on their employees and delays. However, the way out is only if courier industry businesses switch to automated processes. Advanced dispatching software, like Elite EXTRA, would help reduce the workload by optimizing routes. Hence, the faster the deliveries, the lesser the workload on employees.
2) Delayed Deliveries
Another challenge the courier industry faces nowadays is the delay in its deliveries. If the courier delivery company can deliver consignments at a given time, it may retain clientele. Apart from that, it would also increase the overall shipping cost. Above all, it would lead to customer dissatisfaction and loss of clients' trust in you. It results in an increased rate of return to origin (RTO). Again, the only viable option to overcome it is to follow an efficient mechanism to avoid this kind of scenario.
3) Cutthroat Competition Within The Courier Industry
Competition within the industry is a tremendous challenge to the industry itself. Here, consumer preference comes. Whenever people think of courier delivery, the big names of the courier industry come to their minds, including FedEx, DHL, Royal Mail, and many more. These numerous global players have significantly increased the competition within the industry. So, it has become impossible for Courier delivery companies to compete with huge companies. Because they have massive capital and access to advanced technology. Luckily, despite the highly competitive market, there is a solution that can help keep local delivery businesses afloat. The key to boosting the worth of small courier delivery services is to deliver more personalized and specialized services to their customers. Courier delivery companies must aim to create a unique service that stands out from the competition.
4) Enormous Delivery Cost
Huge delivery cost is a significant challenge that the courier industry is facing. Every courier delivery company has its own rule. They charge the customers according to their whims and wishes. This one charge also affects the solid reputation of the overall courier industry. Managing courier operations such as order segregation, order allocation, choosing the right delivery vehicle, assigning drivers, and planning delivery routes more manually might require a massive team of professionals. It also needs a considerable amount of time and effort for these operations. Hence, cost control has become a significant issue for the industry players.
5) Opaque Courier Delivery Operations
Transparency and visibility in any profession and industry make operations smooth and keep things intact. It also ensures that goods are being delivered without any delay. Unfortunately, a company with no visibility of its operations might face difficulty. The same is with the courier industry, where delay in operations is observed. Poor delivery operations are a massive hurdle in tracking deliveries and have become a challenge for the courier industry.
Possible Solutions To Uplift The Courier Industry
To overcome courier delivery challenges. Stringent measures are required. Using modern techniques can automate the process and overcome various challenges of courier companies. Practical solutions to the problems are given below:
Utilization of Courier Management Software
Dispatch goods without damage
Accustomed to the consumer demands
Regular updates to Consumer
Reliable Vehicles
1) Utilization Of Courier Management Software
Courier management software can also help avoid the challenges the courier industry faces. Courier software, provided by Shipsy, builds a seamless communication system. This software has features like real-time tracking and an intelligent order management system. This software assists in automatically sorting and allocating couriers. This Shipsy software has an automated route planning and optimization feature, which generates the most efficient routes for the delivery of couriers. Hence, courier management softwares can also solve the problems the courier industry faces.
2) Dispatch Goods Without Damage
Delivering goods safely to customers is also one of the biggest challenges in front of courier companies. Damage to the product impacts the courier service provider's reputation and incurs a cost for the courier delivery company. But, if the company handles the customer's product with care, this will automatically enhance the reputation of the company. Doing this will help the courier industry to go with the flow.
3) Accustomed To Consumer Demands
Consumer demands are increasing in this modern, fast-paced world. They want everything to be delivered right to their doorstep. But the market dynamics keep on shifting because, at present, the Consumer is rather indecisive. It is strenuous for the local courier delivery companies to deliver the exact needs as it requires lots of extra effort. Hence, Delivery companies need to conduct first-hand research by leveraging consumer data. Today, Consumers want a courier delivery company that is accountable, proactive, and available to offer real-time assistance.
4) Regular Updates To Consumer
As consumers require constant updates. Local delivery companies need to integrate real-time Last Mile Tracking Software to accomplish this. It ensures consumers access all the essential information about their package delivery. Moreover, it forecasts when and where the delivery will happen. According to a Benchmark Survey Report, 51% of consumers need to stay up-to-date on the whereabouts of their delivery. It gives them a sense that they have control over their package. These constant updates help boost consumer loyalty because they guarantee a parcel's delivery.
5) Reliable Vehicles
To overcome the challenges of the courier industry, it is also pertinent to ensure vehicle reliability. If the vehicles are not up to the mark, the customer's delivery will not be on time. So, it is the powerful and primary tool that must be well-versed to avoid delivery delays.
Why Choose DTL Nationwide Transport Solutions?
The primary purpose of Courier delivery businesses is to ensure that goods are delivered to consumers on time. With the increased need for instant gratification, the Courier industry has stepped up to help simplify last-mile delivery. So, if you are looking for an efficient and quick courier delivery service with a competitive market price, in that case, please give DTL, a nationwide transport solution, a try. You will love its services as they use modern softwares to make your deliveries reach on time. If you want a reliable courier company, then DTL is the company for you!